About Continuing Education at Prairie Lakes
Value of Continuing Education (CE).
Prairie Lakes serves as a regional certification validator for our member library directors. In order to participate in a public library system as a member, each library director must apply for and maintain the appropriate level public librarian certification.
Where to Find CE Opportunities
Prairie Lakes partners with our neighboring regional systems for most of our local CE events, but other systems across the state also put on some amazing events.
Some of the more popular sources include:
How Certification & Recertification Work
Library Directors
DPI issues certificates to public librarians, per Wis. Stat. sec. 43.09(1). Qualifications for certification are based on education, training, and experience.
Certification for public library directors is required in Wisconsin to ensure that the public libraries in the state are administered by highly qualified library personnel.
The statutory grade level required of a director depends upon the population of the municipality(s) that established that library.
Visit DPI for Instructions, Forms, & More
How to Apply for Certification

What to Send (includes fillable forms for download)

Public Library System Continuing Education Validators
PLLS'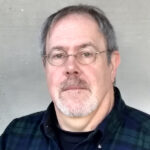 Deputy Director serves as its CE Validator:
Steve Platteter, splatteter@prairielakes.info, 608-868-2872
Summary of Certification Requirements

Certification Courses and Institutions

and so much more for library directors
***As of March 2020, all applications for public librarian certification must be submitted via email. See the accordion below of details on how to apply for first-time and renewal certificates.